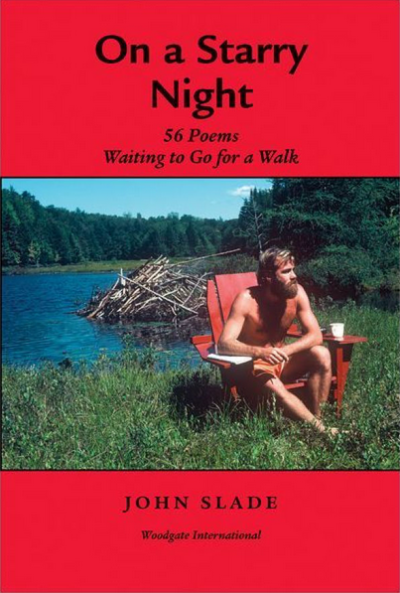 On a Starry Night: 56 Poems Waiting to Go for a Walk
Early poems, early yearnings.
These poems about loneliness, about nature, about war, begin during high school, and lead through the years of the 20th century to Springboard: Launching into the 21st Century.
The fellow on the cover, thirty-three years old, sits in a chair which his grandfather built, on a bog floating in a lake in the New York Adirondacks. Behind him is a flourishing beaver lodge.
This fellow in the red Adirondack chair, with a cup of coffee, and a notebook and pen, listens to the rattle of a kingfisher, the yodel of a loon. He watches the yellow summer sun as it arches across the blue southern sky. He watches the F-16 jets from a nearby Army base as they roar in pairs across the sky, just above the Adirondack treetops. He thinks about one of his greatest friends, killed after only a few weeks in Viet Nam.
This fellow invites you to take his book for a walk on a starry night.
He invites you as well . . . to write a book of your own.
---