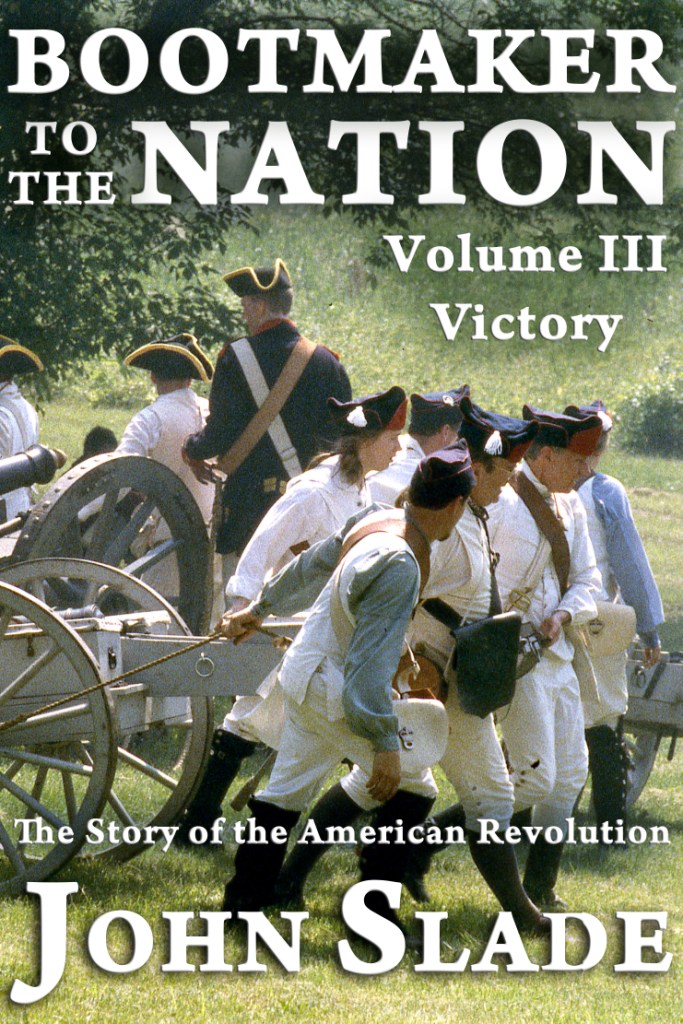 Bootmaker to the Nation: Volume III: Victory
After eight long years, the Continental Army finally marches toward the battle that could finish this endless war. With help from the French, General Washington wraps his troops around the British, who are trapped in the port of Yorktown, Virginia.
He is poised for the kill.
Benjamin and Genevieve experience the full horror of war . . . for victory will not come without the taking of Redoubt Ten.
* * * * * * *
BOOTMAKER TO THE NATION, an ebook trilogy, dramatizes the Revolutionary War so vibrantly that people who "hate history" will find themselves totally immersed in the saga of America's creation. Fifty years after the Declaration of Independence, two white-haired patriots take turns telling their epic story, Benjamin from the battlefields, Genevieve from Washington's headquarters.
---
Book categories: American Revolution